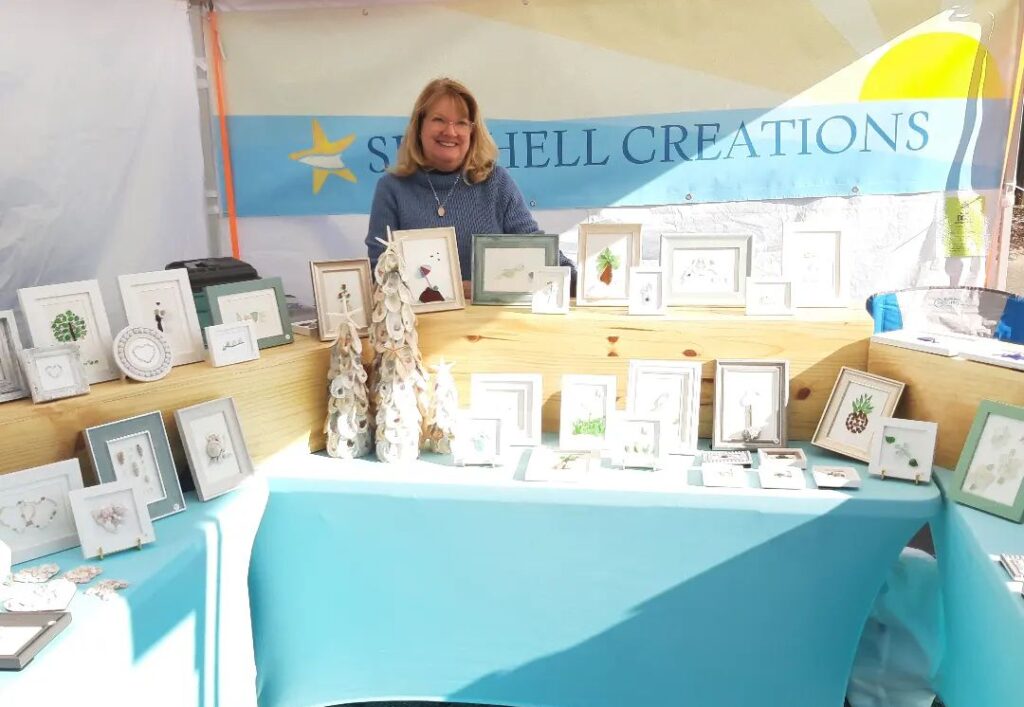 We look forward to seeing you soon!
Please follow us on Facebook & Instagram (@speshell.creations) for more up to date information. 
For customers who are not local to our area, we invite you to connect with us via email: [email protected]. We offer shipping at cost and provide free gift wrapping upon request.
September 2023
Saturday, September 16:  Wilmington
American Craft Walk, Downtown Wilmington, NC; 10 am – 5:00 pm; 
September 9th: Sanford
Sanford Farmers Market
September 16th: Wilmington
American Craft Walk
September 30th: Sanford
Indie Fest at Hugger Mugger Brewing
October 7: Southern Pines
Autumfest
October 21: Pinehurst
Holly Arts & Crafts Festival
November 4: Garner
Homespun Holiday Craft Fair at Garner UMC
November 4: Apex
Arts & Gifts Market at Apex UMC
November 11: Sanford
Sanford Farmers Market
November 11: Sanford
Artisan Holiday Fair
November 24-26: Raleigh
Christmas Carousel at NC State Fairgrounds
December 9: Cary
Triangle Pop-Up Market at Fenton